Cubana Chief Priest steps out in N1.5m agbada and N1m designer shoes (video)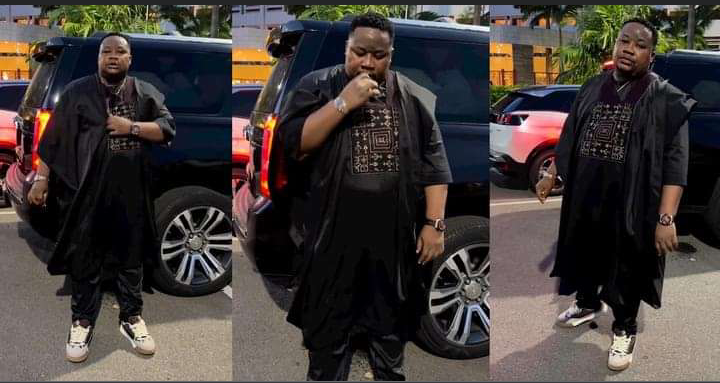 Nigerian socialite and businessman, Cubana Chief Priest has caused a buzz on social media after he revealed the staggering amount of his outfit at a recent event.
The self-styled celebrity barman took to his Instagram page to share a video of him wearing a black Agbada with gold embroidery, paired with designer sneakers.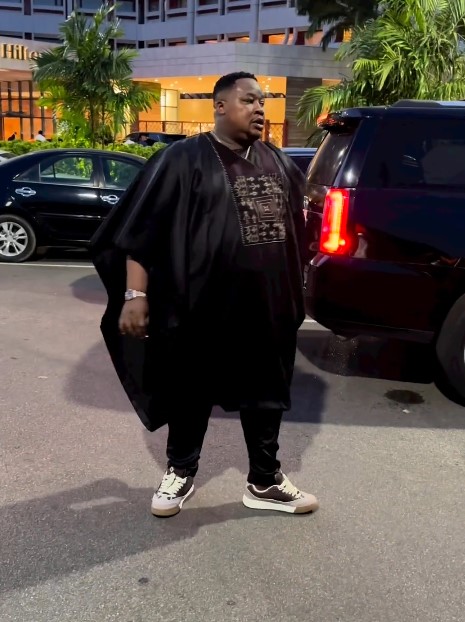 In the video, Cubana could be seen showing off the full range of his outfit as he folded the sleeve of his agbada and walked confidently in a parking lot.
He then revealed that the agbada, designed by celebrity stylist Seyi Vodi, is worth N1.5 million while his Dior Sneakers is N1 million.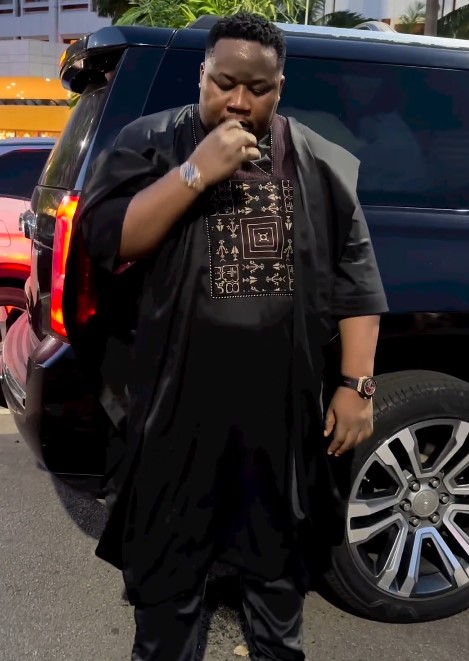 According to him, it is not enough to be wealthy but one must know how to spoil himself with good things.
He wrote, "1.5 Million Naira Agbada @seyivodi You Dey Sew
, I Come Balance Am With 1 Million Naira @dior Sneakers. No Be To Get Money, You Sabi Chop Am 
"
The video has generated mixed reactions on social media, with many taken aback by the cost of his outfit, while others criticized his fashion style.
@uncle_jeff_offical wrote, "You for wear the agbada with better Louis Vuitton shoe for the fittings to sharp sha"
@queenmercy_72 wrote, "Sir please when ever u put on such dress Biko wear a corporate shoe…u know all those nice black shoe men do wear…ehh wear it with this attire Biko
ur wife owns u but I'm observing kwa"
@najite4 wrote, "It's not by wearing expensive clothes and shoes but initiative to match them so they look good on you, wetin be Agbada and sneaker like dude grow up make you dress maturely ask you be big boy"
@gadjetzshopluxury wrote, "This is literally spending so much and not looking the part…the sneakers is a very bad idea …I shouldn't have commented but I had to …meanwhile , these celebrity tailors dey make money sha …1.5m for this outfit …if the tailor use this picture run ads, him no go get 1 client ."
Watch below,