"My teachers knelt me down and told me I'd never become anything in life" – Ayra Starr reminisces (Video)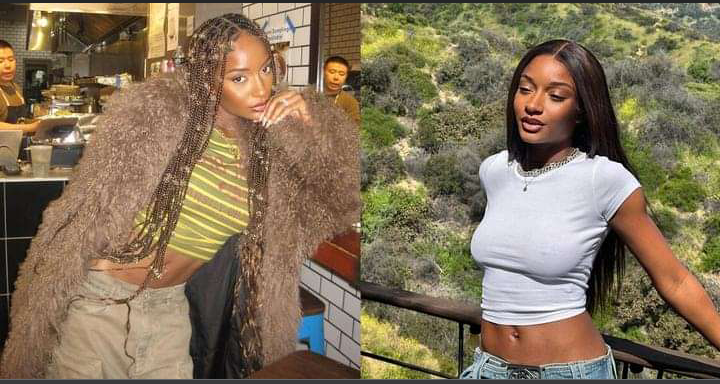 Nigerian singer, Ayra Starr has recalled how she was disciplined by the female teachers in her high school and told she would never become anything in life.
The singer shared that they all surrounded her, punished her, and insulted her for painting one fingernail pink.
Sharing a video on her Tiktok page, Ayra claimed that despite being beaten and punished, even with tears in her eyes at the time, she was convinced that she would survive.
She captioned the video;
"I remember when all my female teachers gathered and knelt me down to tell me I'll never be anything in life just because I painted one fingernail pink, but even back then with the tears in my eyes I always knew was the shit."
"The beating I've gotten in this life just for a having mind of my own," she added.
Watch the video below,
In other news, veteran Nollywood actress, Joke Silva has stated the reason why she would never allow a movie to be filmed in her home.
She revealed this during "The Roundtable Lekki," a conference for youth development. The actress claims that making movies involves a lot of people, many of whom she wouldn't want in her personal space.
Joke Silva underlined the value of Nollywood having studios and sound stages that would give appropriate settings for filmmaking.
In her words;
"We shoot in apartments these days. But, I won't allow movies to be shot in my home; it won't happen.
I know the number of people that are brought into a shoot. There may be two people in a scene, but to shoot it, there will probably be about 20 people there. That means 20 people will put their hands on my wall, block the loo, and do other things.
We need to build our studios and sound stages, just like American filmmaker, Tyler Perry, has done. He built one of the biggest sound stages in the world.
The thing with sound stages is that there are usually facades. I once shot a movie in France, but all the interior shots were taken in London, United Kingdom.
All we did in France were the exteriors shots to give the ambience of that country. Sound stages give one control. It allows one to make movies at one's desired pace." She said.