"You are a great and powerful man" — Kcee and his brother E-Money praise MC Oluomo; gift him bundles of cash (video)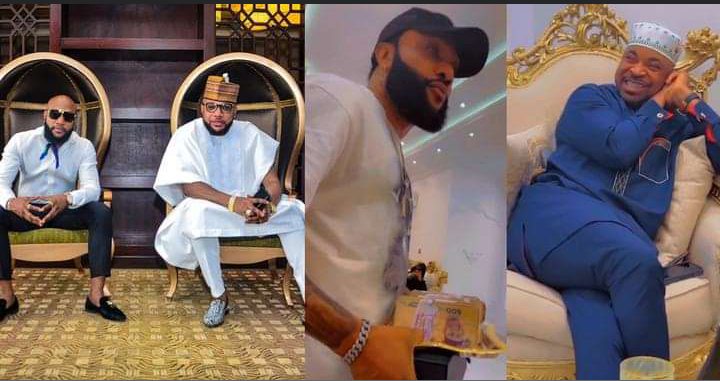 The Lagos State Parks Management Committee Chairman, Musiliu Akinsanya, popularly known as MC Oluomo, recently paid a visit to Nigerian singer, Kcee, and his brother, businessman E-Money, and received a royal welcome.
Popular Yoruba actor, Lege Miami, shared a video of the visit on his Instagram page on Wednesday, May 10, and it has caused a buzz online.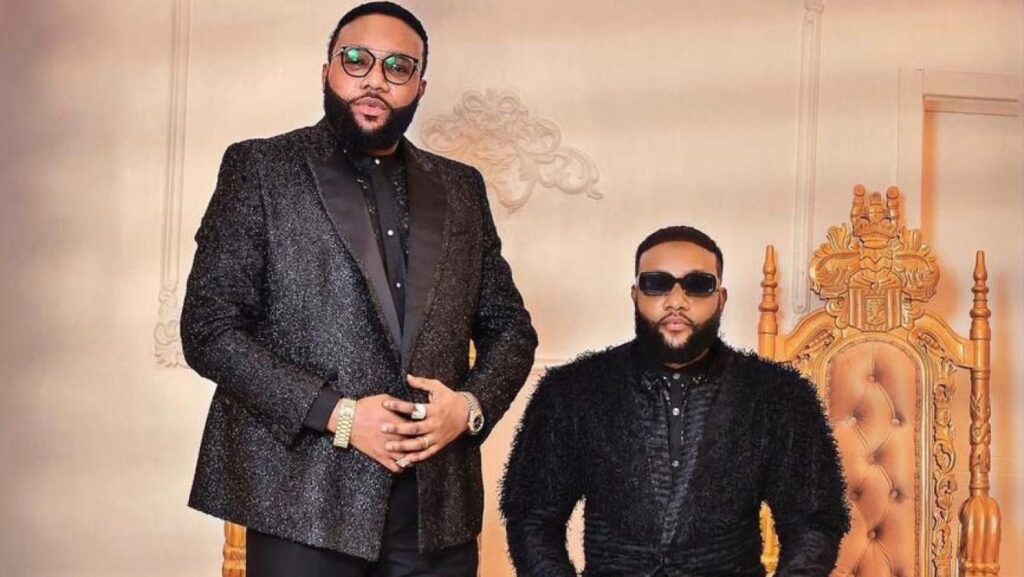 The video captured the 'Limpopo' crooner showering praises on MC Oluomo as he presented him with a tray containing bundles of N500 notes and an exotic wine.
He also declared the APC chieftain a "powerful and great man", adding that a man of his status cannot pay him and his brother a visit and return emptyhanded.
His words,
"We need to put some little cash in a tray like this, no matter how little, that's how we do. Then a drink.

"MC you are a powerful man, you're a great man and we celebrate your presence in our home, you guys are highly welcome."
Watch the clip below,
A while back, E-Money celebrated his birthday by gifting expensive automobiles to his employees.
On February 18, 2023, the millionaire known as Arab Money turned 42 years old, and in a typical manner, he handed out six automobiles and cell phones.