Burna Boy shows support for Hilda Baci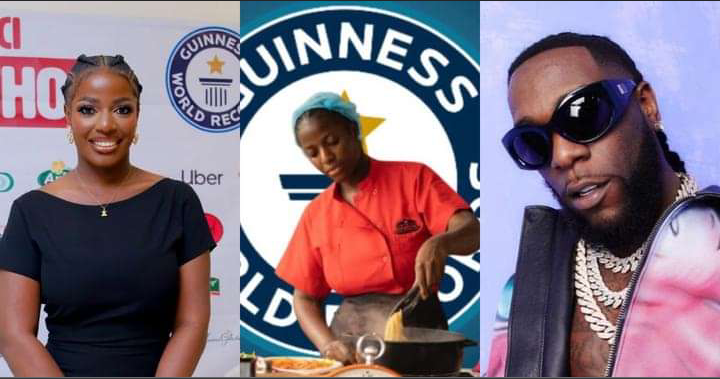 The Nigerian Chef, Hilda Baci is currently on the "longest cooking marathon" to break the Guinness World Records.
The first woman to hold the Guinness World Reords is an Indian called Lata who reportedly cooked for 87 minutes, forty-five seconds. Chef Hilda Baci is set to break that record as she sails into the 84th hour.
In the midst of her cooking, a lot of Nigerians have shown her massive support on social media pages and on grounds.
Burna Boy has also taken to his Twitter page to throw his support behind Hilda Baci. He twweted, "Go Hilda. We are rooting for you to break that record . And I trust say the food go sweet die."