"How hairdresser confessed to selling customers' hair to ritualists" – Lady recounts (Video)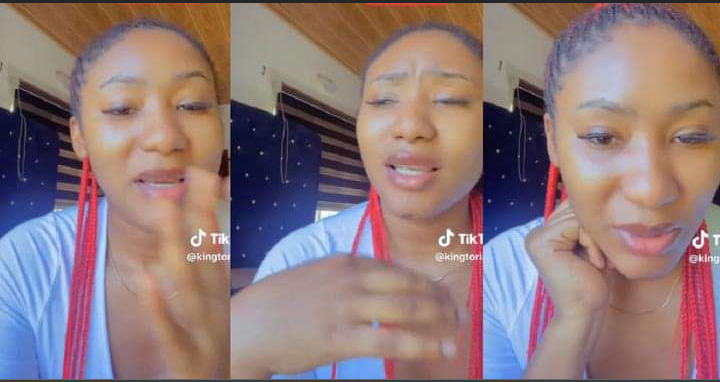 A young lady has taken to social media to recount how a hairdresser confessed to selling her customers' hair to rich men for ritual purposes.
The lady shared a video on her Tiktok page, narrating how she made this shocking discovery.
The woman said that while getting her hair done, she overheard bits of a conversation between her hairdresser and a coworker regarding another hairdresser.
According to her, she said that the second hairdresser had suddenly gotten rich, renovating her shop and equipping it with new types of equipment.
She had revealed to her colleague that she was making a lot of money selling her clients' hair to wealthy men who use it for ritual purposes when she was questioned about the source of her unexpected fortune.
Watch her speak below,
In other news, popular Nollywood actress and producer, Funke Akindele, recently responded to a fashion police who criticized her dress to the Africa Magic Viewers' Choice Awards (AMVCA).
The multi-talented thespian, who received nominations in multiple categories in the award show, stormed the event in an elegant teal dress on Saturday, May 20.
The dress, however, didn't sit well with one of her followers who didn't hesitate to share her two cent about it.
The fashion police stated that the dress was too revealing, and unbecoming of a mother and a role model to thousands of women around the world.
"U are beautiful naturally but the dress is too revealing and try to cover it, u are mother and our role model to us ma," the fan wrote.
Interestingly, Funke Akindele, a mother of two, saw the comment and responded to the follower.
"Ok sir. I will tell my tailor now," she replied