"Youngest landlady in Akwa Ibom" – 27-year-old lady shows off mansion on her birthday (Photos)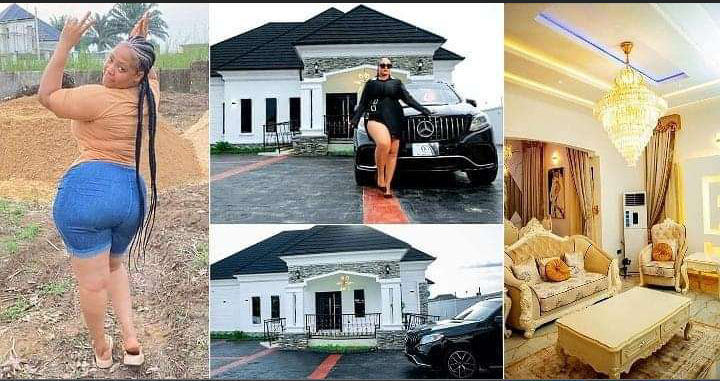 A 27-year-old Akwa Ibom lady has flaunted her new mansion as she names herself the youngest landlady in the state.
The hardworking lady shared photos of her building from the moment it was still at the starting stage until it got completed.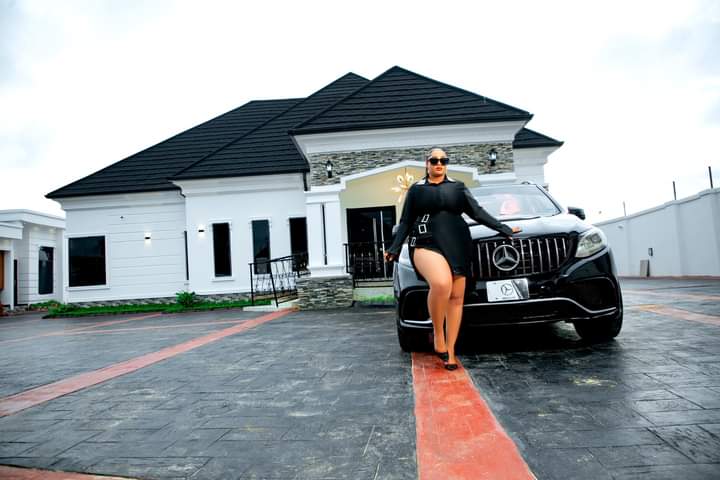 In her words:
"I present to you the youngest and latest landlady in Akwa Ibom state. From photos below is the work progress of my premium birthday gift from me to me aka 'MY SWEAT'
"THE VERSACE MANSION . WHITE VILLA. SPECIAL 27th BIRTHDAY PRESENT FROM ME TO ME. Congratulations to me. LATEST LANDLADY.
"It gladdens my heart to announce to my family and friends that today officially marks the beginning of a new era in my life as I reference the love of God upon my self and all that concerns me I owe God the gratitude for this.
"Becoming a landlady at this age is not a mere feat but it takes all level of great determination and passion for service to get this rightly done.
"From the scratch to the finishing level of this Project. Their dedication and timely delivery was of great essence with high level of professional skills which has produced this beautiful results today, I say a Big Thank You to workers!"