Ronaldo Is My Very Good Friend – Davido Brags [Video]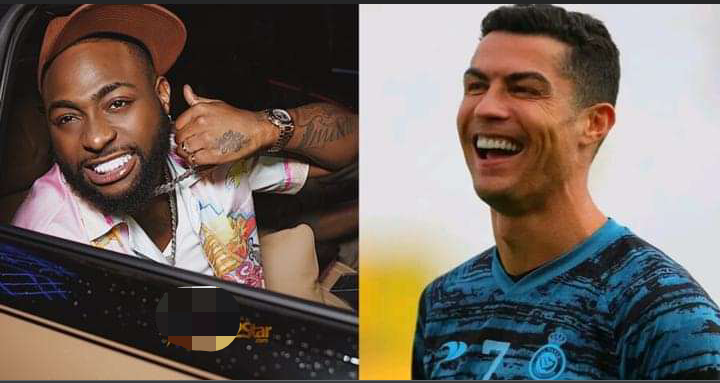 Afrobeats star Davido has bragged that international Portuguese football star Cristiano Ronaldo is his very good friend.
Davido revealed this in an interview on Abtalks while he was speaking about celebrities being underappreciated by fans despite all the efforts they put in.
He made reference to Ronaldo's experience at the recently held World Cup in Qatar. According to Davido, it is wrong that some people were mocking Ronaldo despite everything he had done for the team.
While speaking on the issue, Davido then digress to let the interviewer know that he and Ronaldo are friends.
He said, 'Look at Ronaldo when he left the World Cup, he's my friend by the way, he's my very good friend'.
He continued, 'When he left the World Cup I remember being on the internet and I'm like 'they were abusing him so much after everything he has done'.
Watch Davido speak below:
Meanwhile, Davido and Cristiano Ronaldo follow each on Instagram. As a matter of fact, Davido is the only Nigerian artist Ronaldo follows on Instagram.
What do you think – is Davido really a friend of Ronaldo?
Comment below!