"A cleaner of yesterday" – Influencer Ola of Lagos shares grass to grace story as he shows off his assets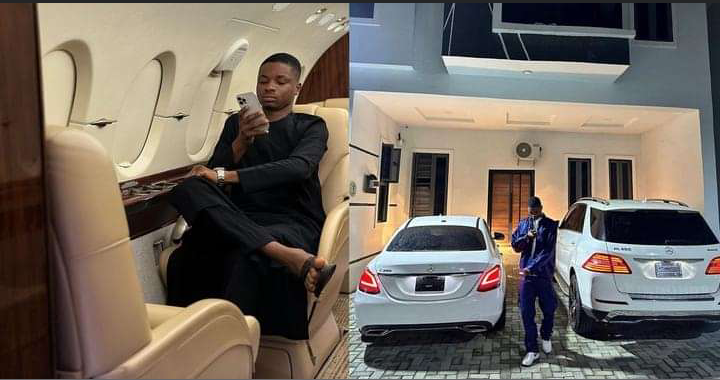 Popular Nigerian socialite and influencer, Ola of Lagos has recalled his hard times working as a cleaner and thanked God for his fleet of cars.
The car dealer who came into the limelight some years ago has since become one of the most talked about businessmen in Africa.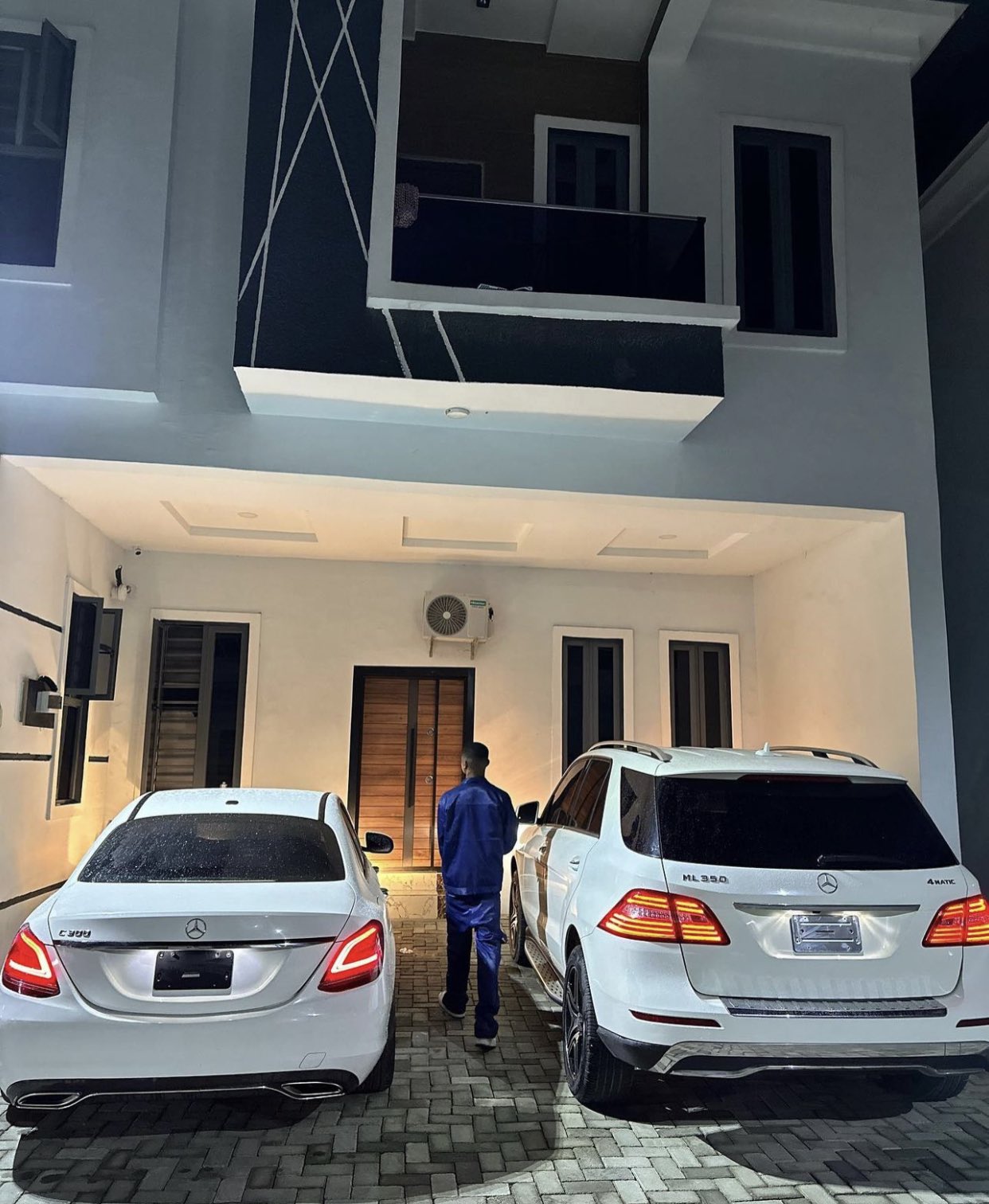 Taking to his Instagram page, Ola of Lagos shared memories of his struggles as a janitor who had to beg for transportation to get around Lagos State.
He wrote;
"Tho these cars are nothing compared to a lot of garages still have to appreciate God for what he has done because he's just starting…..
A cleaner of yesterday 
 I remember when I can't even afford to pay bus from lekki to Ajah, sometimes I talked to strangers to lap me so we can spilt the money lol now we dey do things (Thank God) and the beautiful part is that God is yet to start 
 I never see anything 
 God is too Good and my heart also clean 
…
Count your blessings, Give thanks cuz he's yet to do a lot…..Also do not let people's opinions stop you from pursuing your dream 
 Do You 
 Shout to everyone that supported me from day one till date 
 I really appreciate it 
Biggest shoutout to @mufasatundeednut father of many 
 Appreciate Appreciate Appreciate 
 You can watch my story on YouTube Incase you have no idea about how Ola of Lagos started 
 Boy global now 
 (on top 10 most talked about all over Africa stop playing)"