"Have some shame!" – Nigerian man disgraces woman for refusing to buy herself a drink during their date (video)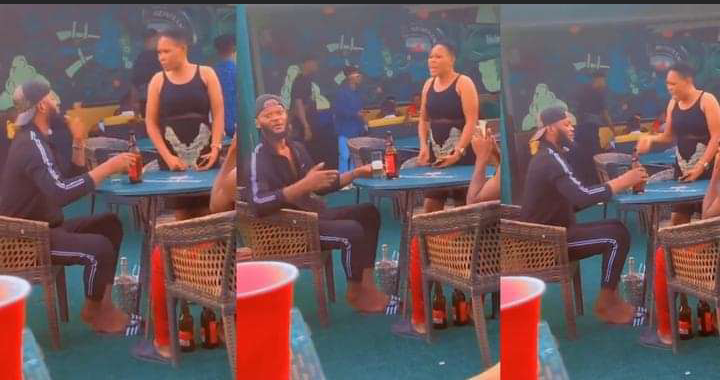 A Nigerian couple recently caused a scene at an undisclosed relaxation spot after the man refused to order a drink for the woman.
A video making rounds online shows the woman confronting the man for failing to treat her to drink despite asking her out on a date.
In the clip, she is seen tackling the man who was busy drinking a bottle of beer for neglecting her during their date.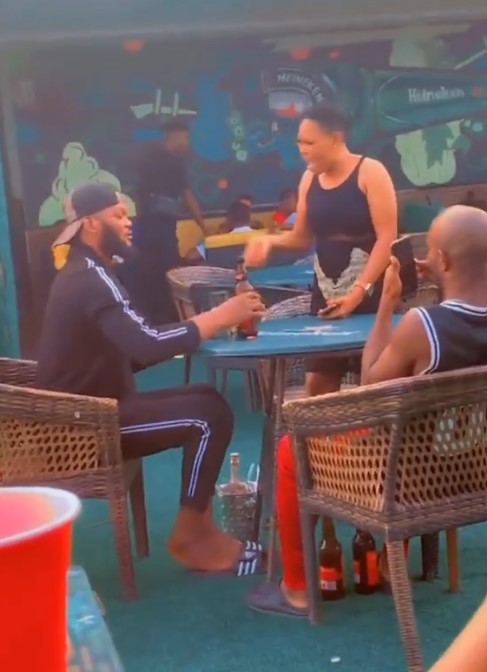 Despite her confrontation, the man remained unfazed and instead slammed her for not being able to buy her own drink.
He also publicly disgraced her in front of everyone at the lounge, stating that she should have some shame and buy herself a drink.
Watch the trending video below,
In other news, a Caucasian woman identified as Dinero Okonkwo has shared an emotional video on social media lamenting her marriage to a Nigerian man.
The woman revealed that their relationship is not always a bed of roses, despite the happy posts they share on social media.
She mentioned that she occasionally has feelings of sadness and loneliness and that it can be difficult to deal with their separation.
Dinero admitted that it is difficult for her to wait for her husband to return home and that she misses him a lot. She also noted how her ability to cope is affected by her job and stress.
She pleaded with netizens to pray for her during this trying time.
She said;
"We post a lot about the happy moments, the happy times in our relationship but there are days that are hard.
There are days I just feel lonely and sad… It is not easy, you know, waiting for your spouse to come for so long… I miss my husband so much. Working and stressing… Everything else just makes it more real…I'm trying to get out of bed and stop crying but it's really hard. Keep me in your prayers."