Rihanna's most worth-seeing Barbados festival outfit images. Everything is fine until the last image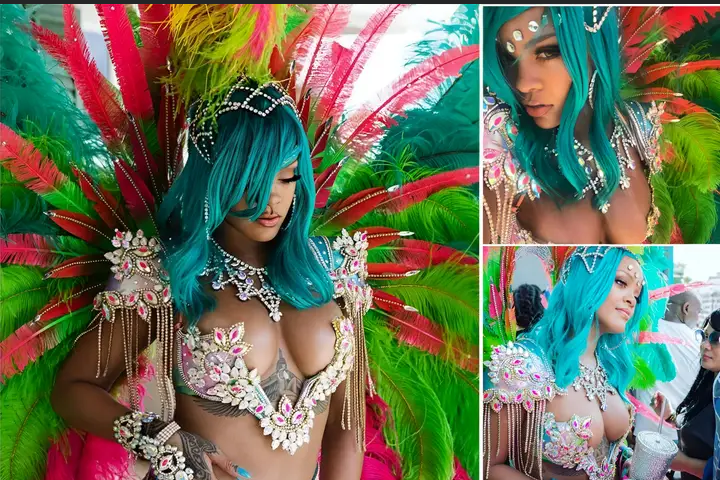 The internet went into a frenzy when Rihanna showcased her costume during the Crop Over festival in Barbados. She had earlier teased fans on Instagram with photos of her new turquoise hair. However, the outfit was completed as she stepped out in a jewel-encrusted costume which featured pink and green feathers. Twitter was flooded with reactions from fans who labeled her as "blessing the internet" while some felt that they were not worthy of such a sight. Chris Brown also commented on her post but received backlash from fans reminding him of his previous assault on the singer.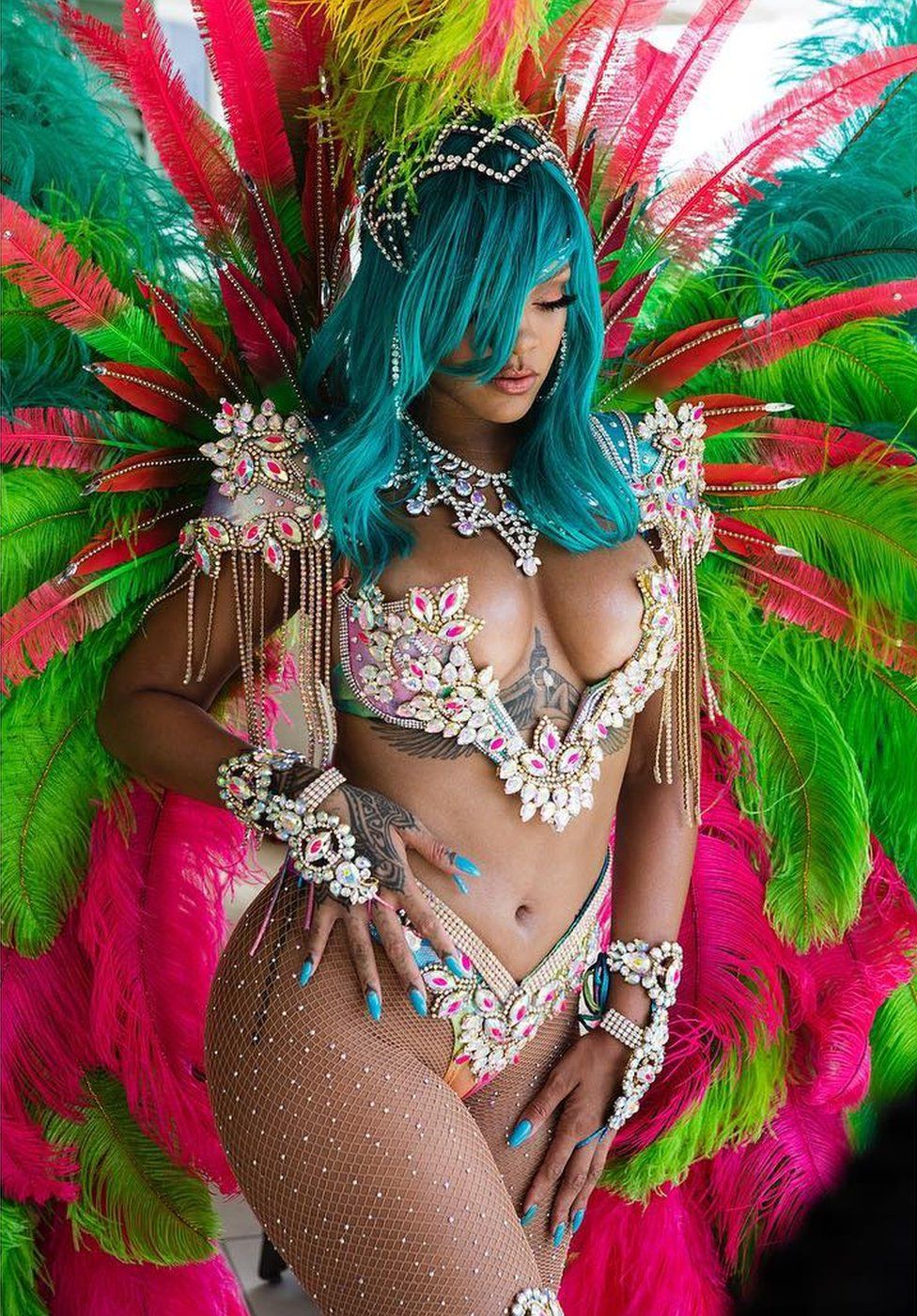 Crop Over is an annual festival celebrated in Barbados that dates back to 1687. Initially, it was celebrated to mark the end of the sugar cane crop harvest when Barbados was the world's largest producer of sugar. However, with the decline of the sugar industry, the festival was discontinued in the 1940s. The festival was revived in 1974 and has since become a massive event that features a lot of music, dancing, and colorful costumes. Similar to Notting Hill Carnival, Crop Over attracts tourists from various parts of the globe and runs from July until early August. The celebration culminates on Grand Kadooment Day, where revelers dress up in elaborate costumes and parade around the streets. Rihanna, who hails from Barbados, has attended the finale parade on several occasions, donning attention-grabbing outfits that are sensible for the hot weather, with temperatures that can reach about 30C at this time of year.