"Any Man wey wan marry me I go dey pay am monthly salary" A lady in France beg for husband see video.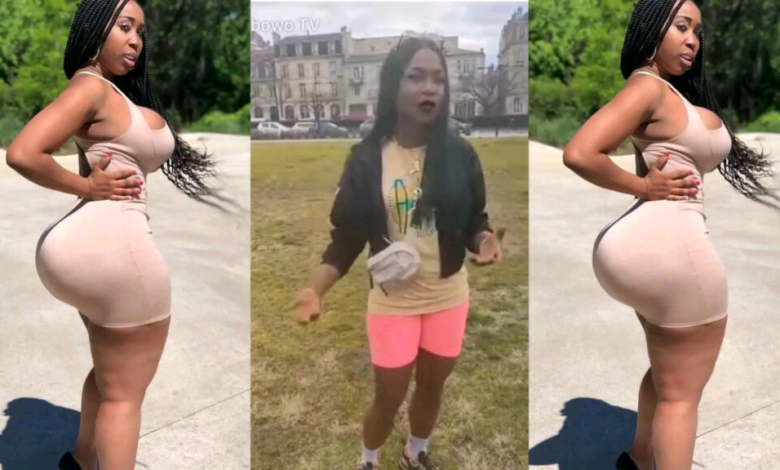 A Nigerian woman living in France has made an open appeal for a husband in a video which is circulating on social media.
She listed her properties in France and Nigeria and promised that any man who agrees to be her husband will be placed on monthly salary.
The woman said age is no longer on her side and she is tired of hoping endlessly to find a husband in the French-speaking country.
According to the lady, there is no need to be ashamed of publicly searching for a man. She went on her knees and said any interested person should send her a DM. Continue Reading>>>
While making the announcement, she also revealed that she own two hostels in Awada, a house in Lagos and an African shop in France. Continue Reading>>>
Watch the video below:
In related news, a Nigerian man has gone on the internet to launch a search for a husband on his girlfriend's behalf, but without her knowledge.
He decided to help her get a man who will marry her because all her friends are settling down and he's not financially ready even though she's done a lot for him.
The boyfriend outlined her qualities and mentioned the type of man who would be good for her, and said they can make the marriage plans together as men without informing her.
He said the eligible person should be between 28 and 32 years old and must be comfortable enough to take care of his girlfriend who will turn 25 this year.
In his words; Good Morning, I'm in search of a husband for my girlfriend, She has really tried for me, she loves with all her heart and is shy or scared of other guys cause of what guys do, so mingling is hard for her.
She's a graduate of a medical course. She'll be 25 this year. I'm doing this cause almost all her friends are getting married and I don't know if I'll get money to marry her. I've tried with all my power to raise money but I don't know if I'll be able to raise money. I'm a graduate too. Pls I need a good husband for her, even if it hurts to set her free cause she's a very wonderful person.
Pls be a working class man between 28-32. You have to be comfortable cause I don't want her to suffer as she has suffered already with me. I feel sad everyday as I go out there and come back with little money. And you know women don't have time on their side. It hurts everyday and I want her to be in a happy place.
She has a good height too. She's not aware of what I'm doing. If you're ready we can plan it well, I'll break up with her harshly, then you stop her on the way to console her. Pls be a serious man that is ready to settle down, I promise not to ever call her while you're with her. If you're ready to settle down this year please look for a way to contact me so we fix the plan well. I want her to rejoice too and be happy as I've been unable to raise money after toiling day and night.