You Can't Lock Me In the Zoo": Reaction as Burna Boy dresses like a Gorilla to attack MC Mbakara in his home (Video)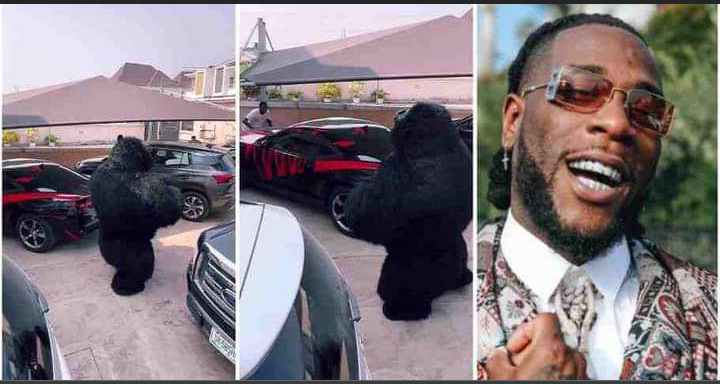 In the viral video, Burna was seen chasing after popular skit maker MC Mbakara who had called him out a number of times in the past.
The singer seems to be trying to prove a point, In the video Burnaboy didn't physically assault anybody, but he made sure scare the hell out of everybody in MC Mbakara's house as they were seen all running helter-skelter.
Burna Boy is famed for his lyrics about himself being a gorilla,  he made use of the primate attributes in one of his songs.
One of Burna's famous, saying about being an ape is the lyric, "I be gorilla, but you can't lock me in the zoo."
See the video of Burna Boy dressed as a gorilla as he