Rick Ross Flexes His Maybach Airlines, An Incredible Private Jet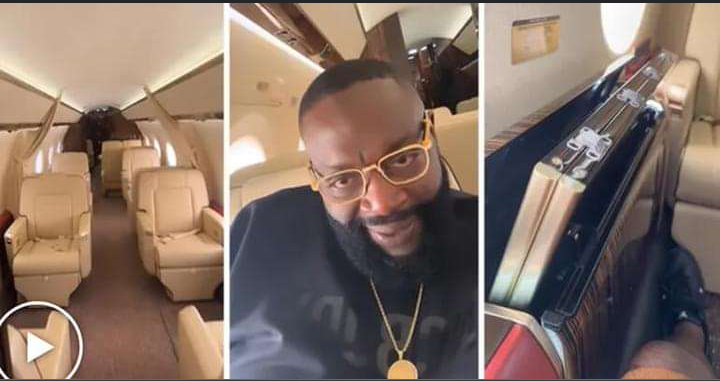 Rick Ross has taken his luxury game to a whole new level, proudly displaying his latest acquisition—a lavish 18-passenger plane adorned with his distinctive logos and colours!
Recently, the esteemed rap mogul, known as the Biggest Boss, unveiled his extravagant new toy, christening it "Maybach Airlines." Ross took a moment to express his gratitude to Duncan Aviation, his trusted source for making this incredible connection possible.
Filled with exuberance, Rozay danced gleefully on the tarmac, sharing words of inspiration with his followers, and encouraging them to aspire for greatness.
He reminded them that with unwavering dedication and hard work, they too could one day enjoy the fruits of their labour in the form of their own personalised autobus.
Stepping inside the plane, Ross proudly showcased the exquisite interior decor, featuring captivating spirals. The aircraft boasted state-of-the-art automated features, including a self-folding table and shades that effortlessly draw with a simple press of a button.