"Silly" – BBNaija star, Angel slams man who shared sensual photo of Hilda Baci to congratulate her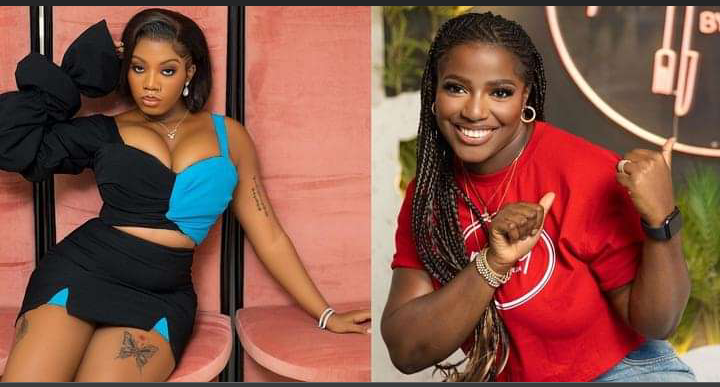 Big Brother Naija star, Angel Smith, has lambasted a Nigerian man who shared a sultry photo of chef Hilda Baci in a bikini to congratulate her on her latest feat.
On Tuesday, June 13, Hilda was announced by Guinness as the world record holder for the longest cooking time by an individual, with a time of 93 hours and 11 minutes.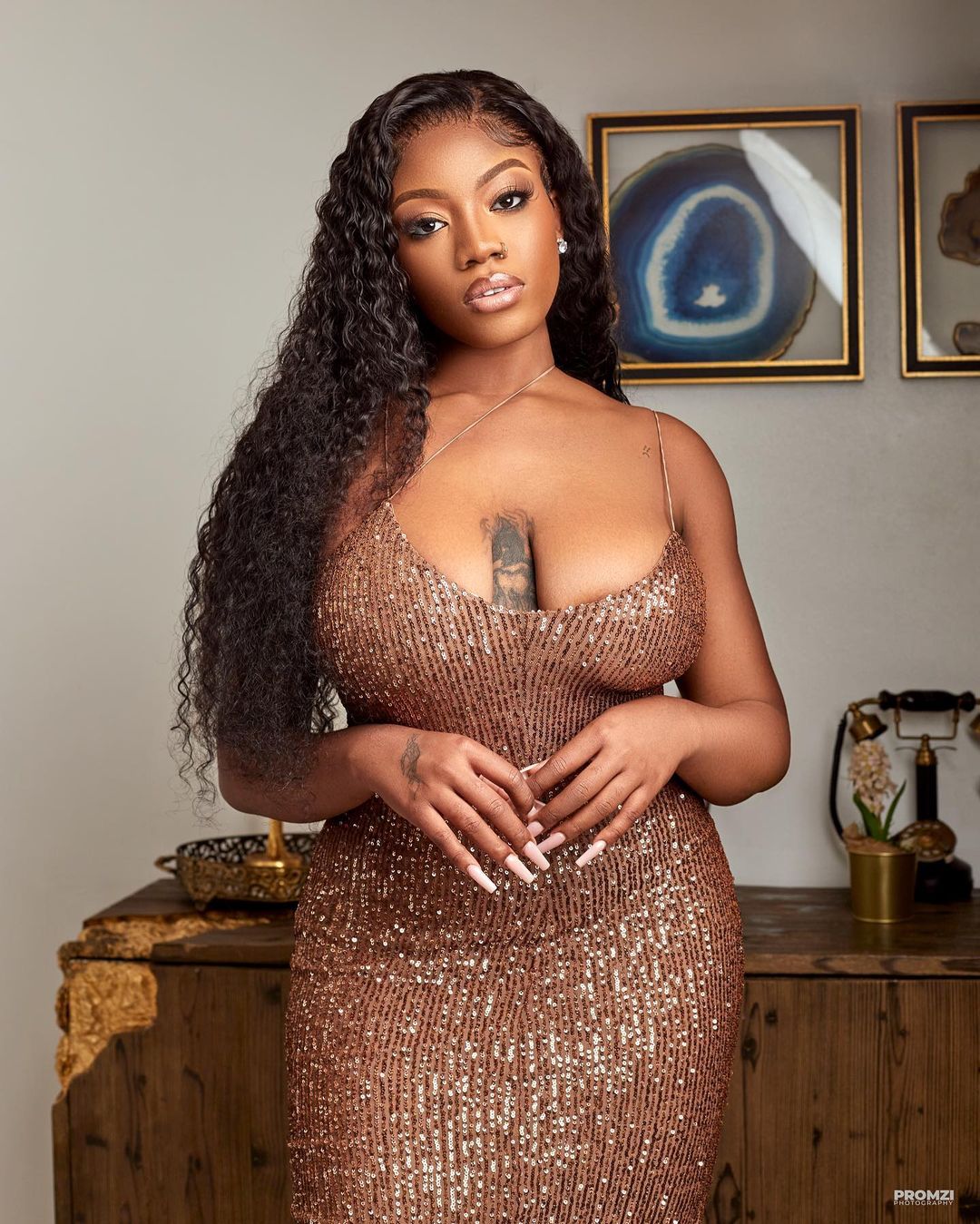 Following the announcement, Nigerians took to social media to celebrate the Akwa Ibom chef. However, a young man, while congratulating Hilda, posted a photo of her in a bikini, which didn't sit well with some social media users, especially reality TV star Angel.
Angel felt it was inappropriate and expressed her dissatisfaction through her Twitter handle, lambasting the man.
When some people countered her, stating that there was nothing wrong with the man's post, Angel asked if people would have shared a photo of a person in boxers if a man had achieved the feat.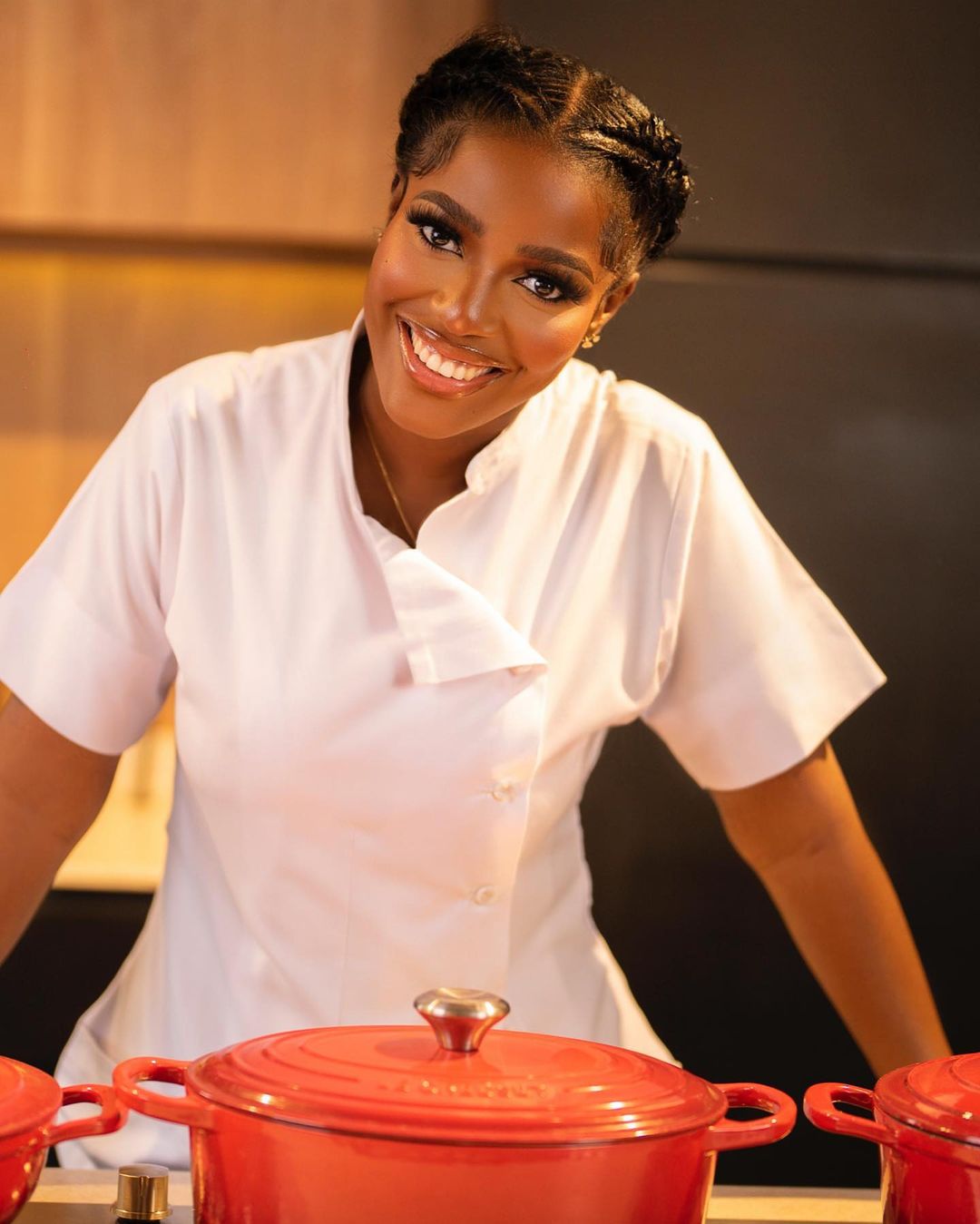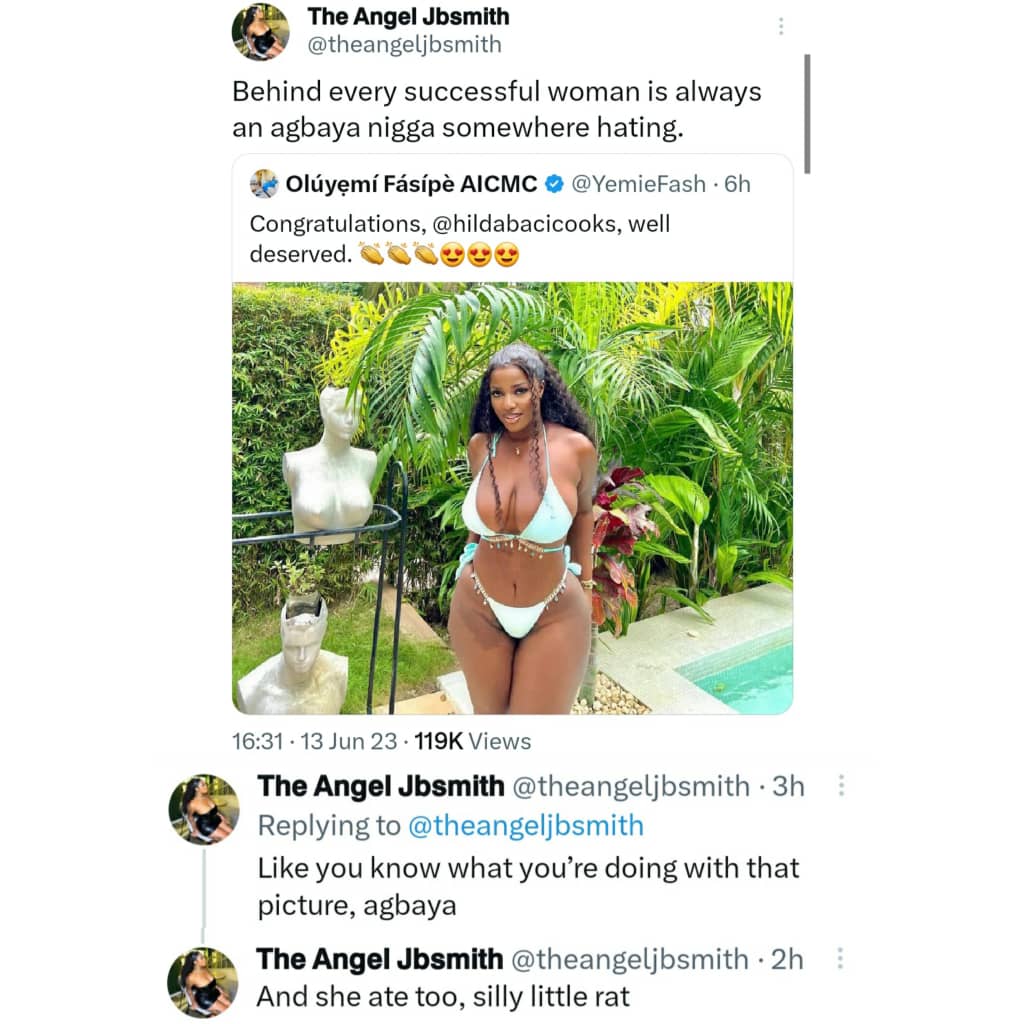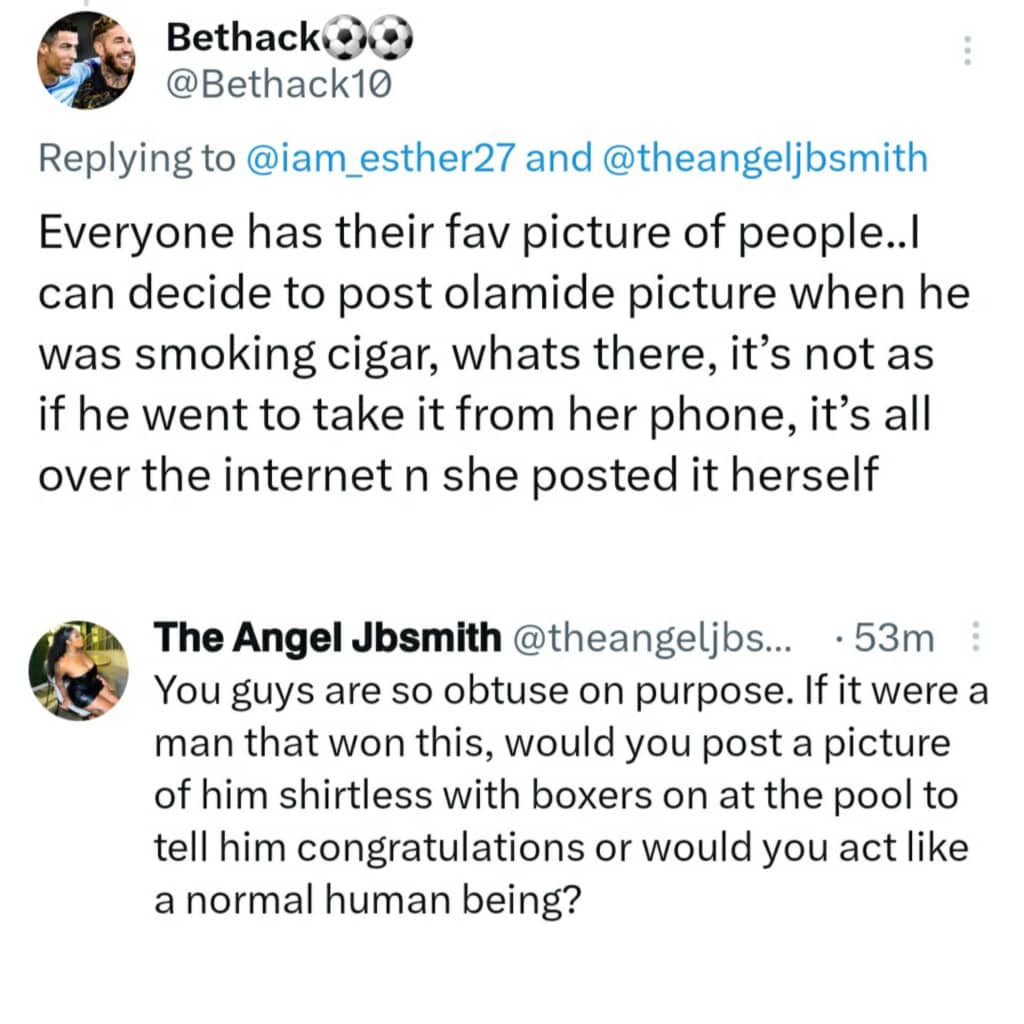 In other news, former Anambra state governor and presidential candidate of the Labour Party, LP, Peter Obi, has congratulated Nigerian chef, Hilda Effiong Bassey, aka Hilda Baci for breaking the Guinness World Record for longest cooking marathon by an individual.
Peter Obi joined other Nigerians in congratulating Hilda Baci on his official Twitter account and stated that Hilda has earned enormous honor for Nigeria as a nation and etched her name in the history books.
He wrote;
"Congratulations to you Hilda Baci @hildabacicooks on breaking the Guinness World Record for the longest cooking time by an individual. You believed in your vision, you persevered till the end, and you have now carved your name in the golden books of history and have brought great honour to our nation.
You have, by your victory, reminded us that the path through which one attains victory in any endeavour must be excellent. By towing the path of hard work and determination, you broke a world record. Millions of people across the world are now inspired by you.
I remain committed to building a new Nigeria that will provide various noble and productive platforms for Nigerian youths to live out their dreams and compete favourably on the global stage. It is POssible! -PO"