DJ KHALED Take Delivery Of 2023 Maybach S680 Virgil Abloh worth $600k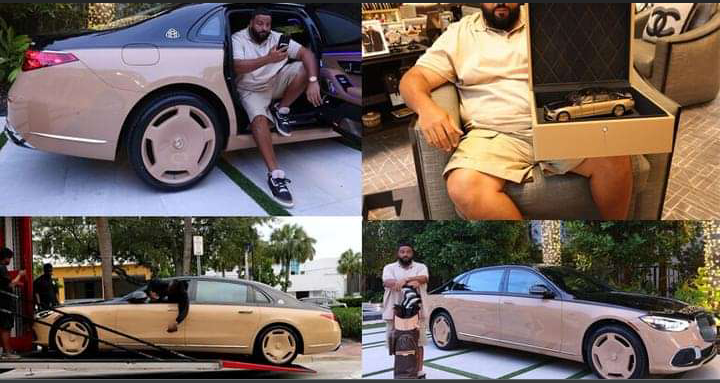 In the world of music, DJ Khaled is one of the most recognised for his impeccable talent. He is one of the most successful producers and hottest DJs in the world. The 45-year-old artist has made a fortune for himself.
DJ KHALED has taken Delivery Of the 2023 Maybach S680 Virgil Abloh one of the world's most expensive limited edition crafted and designed by Virgil Abloh in collaboration with Mercedes Maybach, It is the successor to the Maybach S650, and it is expected to be powered by a V12 engine that can produce up to 621 horsepower.
This is a limited-edition Mercedes-Maybach S 680 by Maybach by Virgil Abloh. There will only be 150 of them made for the whole world.
DJ Khaled was born Khaled Muhammed Khaled in a Palestinian family in November 1975, in New Orleans, Louisiana.
DJ Khaled's motto is 'We the best'- which is his music brand name. This phrase reflects in everything around DJ Khaled, even his car choice. In an interview with Forbes, he said "You can want a Hyundai if that's what you want. Me, I want a Rolls-Royce," He has a strong affinity for Rolls-Royce and has quite a number of them in his garage. In addition to Rolls Royce, the DJ star has other luxurious cars. Check them out;